Stratemann & Stratemann Orthodontics

Complete the Patient Information Form, Medical History Form, and Questionnaire at home to save time at your first visit.

We have a variety of patient information forms available for download at your convenience.

Learning to take care of your new braces can be a challenge! This home care guide can help make keeping your teeth clean a snap.

How often do you need to wear your retainer?  How do you keep it clean?  The answers are in this retainer instruction sheet.

Can't find the answer here?

Guides for you and your braces!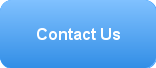 Having a problem with your braces?  This guide to orthodontic emergencies can help you manage trouble until we can manage your problem definitively at the office.

If the doctors have discussed tongue thrusting with you, this guide may be a helpful step in managing the condition.

Cleaning Around Your Braces